Filtration Systems and Media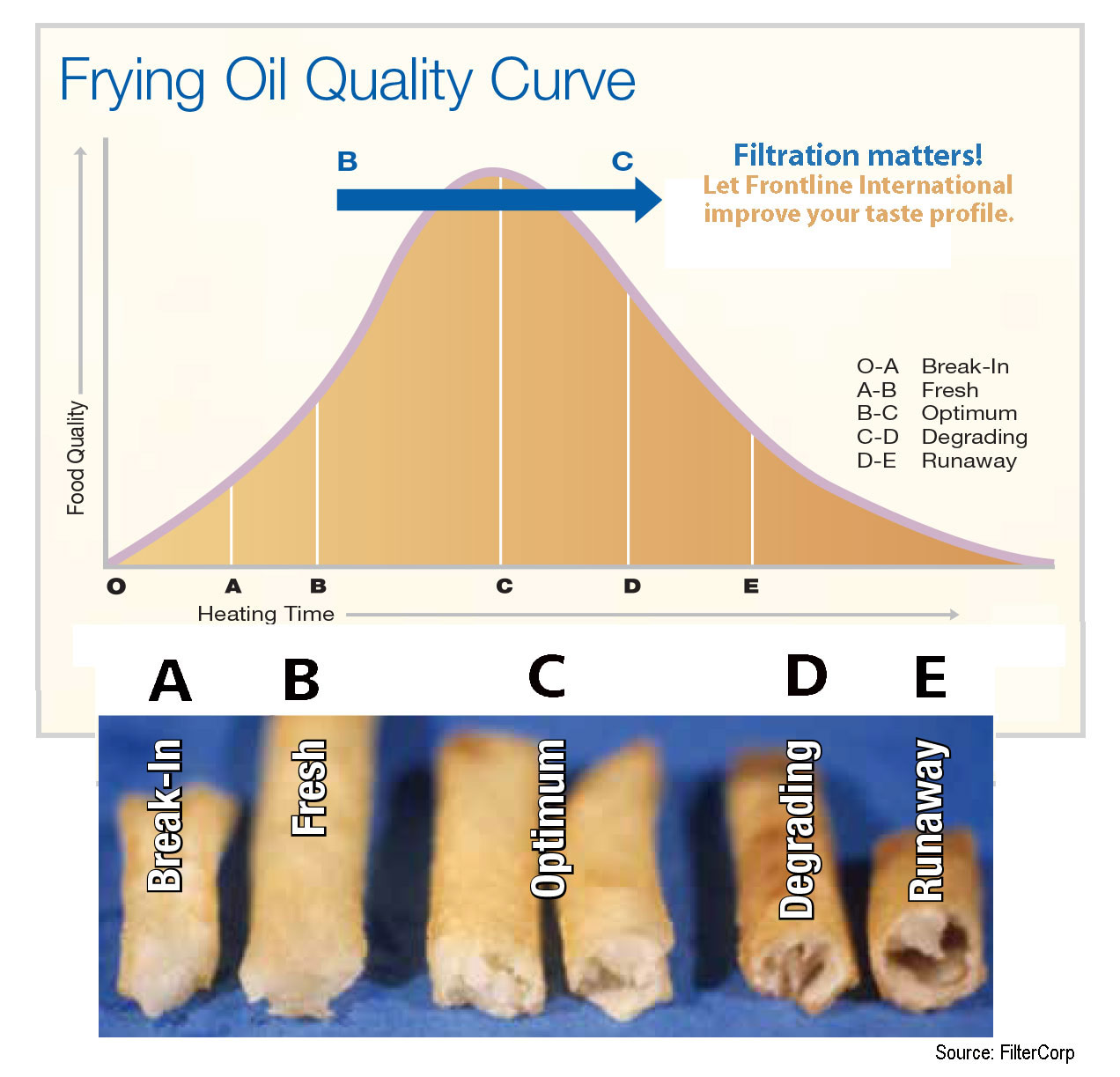 Stretch your fryer oil usage by 20%–50% with Frontline filtration equipment while standardizing the taste and flavor of fried foods. The fact is, cooking oil alters the texture, color, and taste of fried food. Our cooking oil filtration equipment extends the quality of the oil, allowing operators to produce better fried food. And, by extending the life of oil, we also help you reduce costs!
The Frontline filtration options are designed to operate with any commercial fryer. Our powerful and easy to use filtration systems are an extremely functional extension to any frying system. With high capacity cooking oil filtration, you quickly benefit through longer and more consistent shortening life, as well as by reducing shortening waste.
The fact is, cooking oil affects and can alter the texture, color, and taste of fried food. Large chains have made huge investments in making sure the flavors of the food across the chain are consistent. The brand experience must be the same every time to ensure customer loyalty. Lost customers equals lost profits.
Filtration procedures heavily depend on store volume and the types of food that are being fried. For example, you'll need to filter your oil less when frying French fries because they produce fewer fall-off food particles that could contaminate the oil. Breaded products, on the other hand, will need filtration more often as these foods are normally cooked in smaller loads and produce more fall-off particles, thus degrading the oil.
Click here to learn more about Frontline's filtration systems